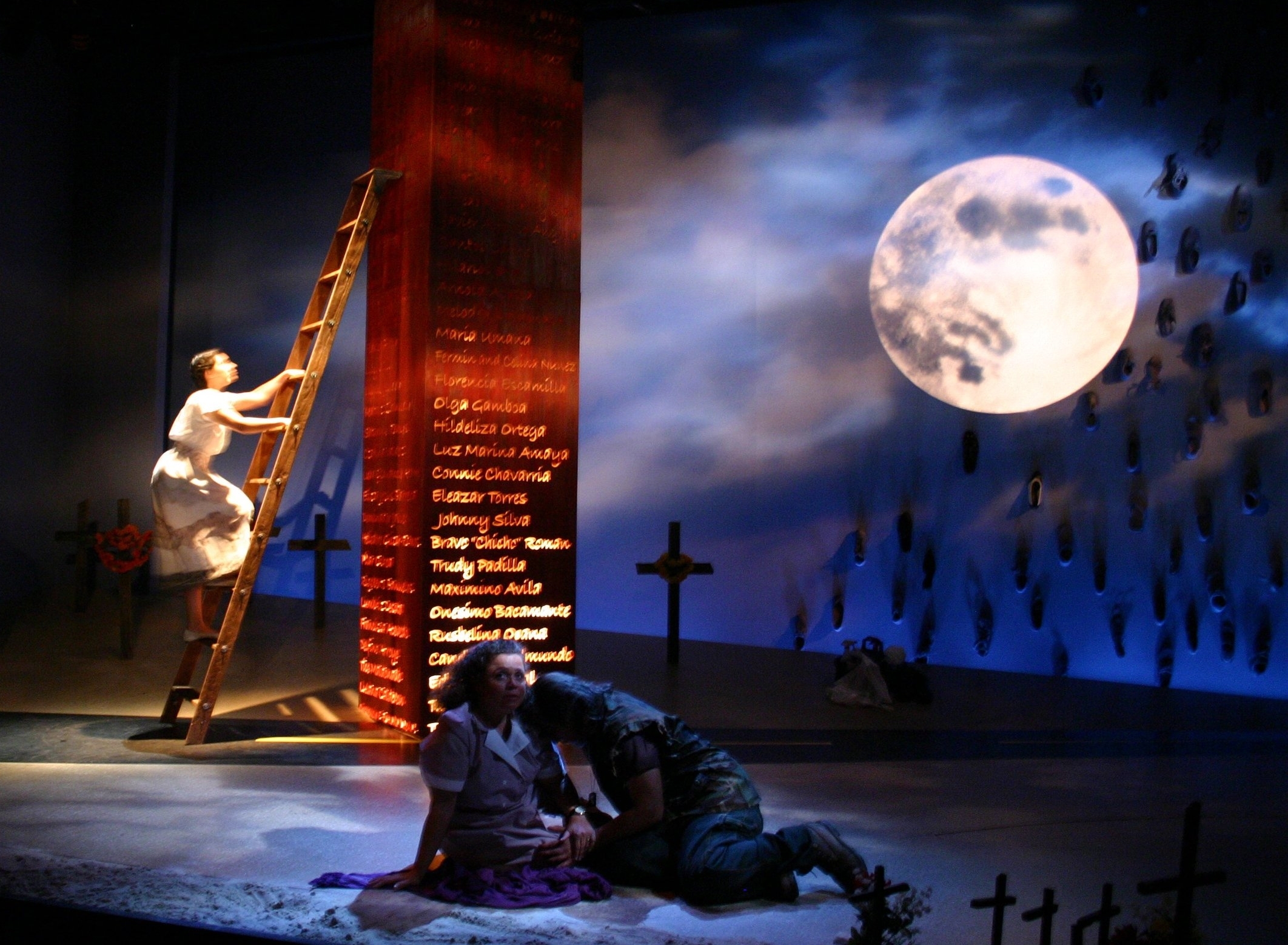 To Download my current Resume/CV, Click on the link above or the photo!
september shoes | denver center theater
PROFILE
Significant experience as a practicing artist, advocate and administrator in engaging a diverse- section of stakeholders to nurture and activate a vision that creates a thriving and inclusive community with theater and creative expression at its foundation.
Associate Artistic Director
$39 million operating budget. 790 performances of 11 plays in repertory in three theaters with one of the most demanding and complex production schedules in the country employing more than 600 theatre professionals including the largest and most diverse acting companies in the world.
Engaged and facilitated season selection process that championed new plays by women and people of color, American and global classics and re-imagined American musicals.
Lead creative team selection and hiring of underrepresented professionals in key positions.
Facilitated and participated in strategic planning based on four pillars of artistic excellence, company, stewardship and equity and inclusion.
Designed set and/or costumes for 2-4 production assignments per season.
Co-created the Audience Manifesto that has become a template for other organizations in their efforts for welcoming new audiences.
Proposed creative direction for marketing and communication.
Supervised the FAIR Experience apprentice/internship program. One of the largest and most effective programs for early career professionals in the American regional theater.
Founded the Latinx Play Project.
Produced 12 plays by Latinx writers in 13 seasons at the festival.
Cultivated and facilitated bringing on new and diverse board members.
Current Chair and Commissioner
To enhance the quality of life for all Oregonians through the arts by stimulating creativity, leadership and economic vitality.
Advocated and helped facilitate equity, diversity and inclusion work.
Reshaped grant requirements to include a larger breathe of artists and representation.
Lead to regionalize the commissioners for statewide representation.
Lead regional and statewide Art Summit planning and implementation.
Advocated for developing the Arts + Civic Engagement theme for the 2017 Oregon summit.
Founder/Producer
OSF project created to develop and present new plays and provide a forum for artists, producers and audiences to discuss and advance Latinx theatre at OSF and nationwide.
Collaboratively secured funding for the program through the Time/Warner Foundation, PIXAR and Latino Producers Action Network.
Curated new work, selected guest artists, guest scholars and influencers.
Programmed and produced three LxPP Weekend convening that brought together 50+ participants from across disciplines and countries to collectively discuss Latinx issues in the field.
Developed aesthetic and social media strategy across multiple platforms.
Programmed plays that moved from LxPP readings to main stage OSF productions.
Board Member
To strengthen, nurture, and promote the professional not-for-profit American theatre.
Currently serving on the Executive Committee.
Serving as Chair, Awards Committee.
Participated on the Host Committee, TCG Portland Conference (2017)
Ensemble Member
Vision Statement: combining the artistry of people with many levels of theatrical experience, we act upon the conviction that artistic expression is civic engagement and that access to a creative forum is essential to the wellness and health of every individual and community. Internationally recognized pioneer of creating plays with and about communities.
Designed over 20 productions building art with community.
Participated in ensemble leadership in this consensus run organization.
Lead discussions on commissioning artists and hiring designers.
Worked with many communities defined by geography, race, language, faith, sexual
identity, abled or disabled and class.
Lead artist on the Faith Cycle including the Festival of Faith which brought together 24
different communities over a three year cycle culminating in a city wide production.
PRESENTATIONS | PANELS
2006 > Present Oregon Shakespeare Festival Ashland, Oregon
Served as Master of Ceremonies for Quarterly All Company Calls.
Participated in Radio/TV/Media Interviews
Board Presentations
Production and Design Presentations.
Patron and Audience Talk backs, Hosting Donor Events, etc.
Various video interviews and presentations.
OSF You Tube video sample: https://www.youtube.com/watch?v=YyZ059GjuP0
2018
Theater Forward • Serving on the Advancing Strong Theater Pilot Grant Panel recognizing EDI initiatives.
2017
Oregon Arts Summit • Hosted and Interviewed Tony & Pulitzer-Prize winning Keynote Speaker, Tony Kushner.
2017
Oregon Governor Arts Awards • Hosted Awards presentation with Gov. Kate Brown recognizing Arvie Smith, Esther Stutzman, Crows Shadow Institute of the Arts, Portland Opera and the Miller Foundation.
2017
National Assembly of State Arts Agencies (NASAA) Leadership Institute, Portland, OR. • Welcome and introduction of Elizabeth Woody, Poet Laureate of Oregon.
2016
The Business of the Performing Arts (Oregon Business Magazine) Portland, OR. • Served on a Panel Discussion "How can the Arts stay Relevant in the Digital Age?"
2015
Lane Arts Council | ArtTalk • Guiding Space: An Exploration of Set Design.
2014 > Present
Oregon Arts Commission
• Chaired numerous grant panels including Arts Builds Communities, Individual Artist, Career Opportunity and Operating Support.
2015
MAP Fund
• Served on Review Panel granting around $1 million in supporting artists that question, disrupt, complicate, and challenge inherited notions of social and cultural hierarchy across the current American landscape.
2013 > present
Latino Theatre Commons
• Charter Steering Committee and "Original Eight" group (2013-14).
• Planning Committee for 1st National LTC Convening, Emerson College, Boston. • Advisory Committee (2015 - present).
2013
Playwright Center, Minneapolis, MN
• Fellowship Selection Committee.
2011 > present
Theatre Communication Group, National Theatre Conferences, Partial Listing
• The Power of Aesthetics: The Many Roles of Designers, Panelist, Portland 2017.
• What Designers Want in a Theatre, Panelist, Washington DC 2016.
• Associate Artistic Director Affinity Group, Leader, Washington DC 2016.
• The Sausage-Making of Season Selection, Panelist, San Diego 2013.
• Delving Beneath Surface Diversity, Panelist, San Diego 2013.
• Individual Artists: The Role of the Artist in an Institution, Panelist/Presenter, Chicago 2011.
2010
Community Arts Resource (C.A.R.S.) Panelist
• Guest Panelist – PRODUCTION DESIGN.
• Career Orientation for students interested in pursuing work in design and the theatre.
2008/2009
Yale University, The Yale School of Drama
• Visiting Guest Artist: Design Presentation and Discussion - The Clean House.
• Visiting Guest Artist: Design Presentation and Discussion - The Cherry Orchard.
2008
California Institute of the Arts, Valencia, CA
• Guest Review/Thesis Defense: Graduating MFA artists.
EDUCATION | TRAINING
1998 Master of Fine Arts Theater Set and Costume | University of California, San Diego
1992 Bachelor of Arts Political Science | California Polytechnic University, San Luis Obispo
HIGHER EDUCATION | TEACHING
2002 - 2006 Assistant Professor (tenure track), California State University, Los Angeles
• Classes included Set Design, Costume Design, Intro to Theater, Theatre History, Stagecraft • Served on the academic senate.
• Shaped curriculum to include collaborative arts among departments.
• Initiated assistantships and professional development opportunities with students and local and regional theaters.
2012/2014 Master Class in Design, University of California, San Diego
• Taught two graduate seminar classes in stage design with MFA design students.
ART | DESIGN
1996 > Present
Set and Costume Designer
30+ Productions at the Oregon Shakespeare Festival including the world premieres
of All The Way, The Great Society, Head Over Heels (The Go-Go's Musical), Equivocation, Fingersmith, Unison by Universes & August Wilson, Throne of Blood based on the Kurosawa film which was also presented at the Brooklyn Academy of Music, The Tenth Muse. Other notable productions include The Clean House at Yale Rep and Lincoln Center, 8 world premiere productions with Culture Clash.

Broadway: All The Way Starring Bryan Cranston, 2014 Tony Award Best Play.

Regional Design Credits: Kennedy Center (Washington D.C.), Lincoln Center (NYC), Brooklyn Academy of Music, Center Theatre Group (Los Angeles), Goodman Theatre (Chicago), Seattle Rep, Yale Repertory Theatre, Berkeley Rep, Guthrie Theatre (Minneapolis), Denver Center Theatre, American Repertory Theatre (Boston), Arena Stage (Washington D.C.), La Jolla Playhouse, Portland Center Stage, Artist Rep (Portland)
GRANTS & AWARDS | FELLOWSHIPS
2015 Latino Theatre Commons Award
• Inaugural Award for Outstanding Advocacy for Latina/o Voices in the New American Theatre
2013/2015 Ovation S.T.A.G.E. Award
• Outstanding Design for Chavez Ravine by Culture Clash (2015)
• Outstanding Design for Electricidad by Luis Alfaro (2013) 1999/2001 National Endowment for the Arts/Theater Communication Group
1999-2002 TCG Career Development Grant for Designers
1998 San Diego Fellowship for Graduate Studies, University of San Diego, CA
1997 Cal Poly Arts Award
• First recipient of this award in recognition of significant involvement and support
AFFILIATIONS
Latinx Theater Commons (Charter group, Steering Committee, various committees)
American Leadership Forum, Class 31
LPAN Latino Producer Action Network USA-829, United Scenic Artists