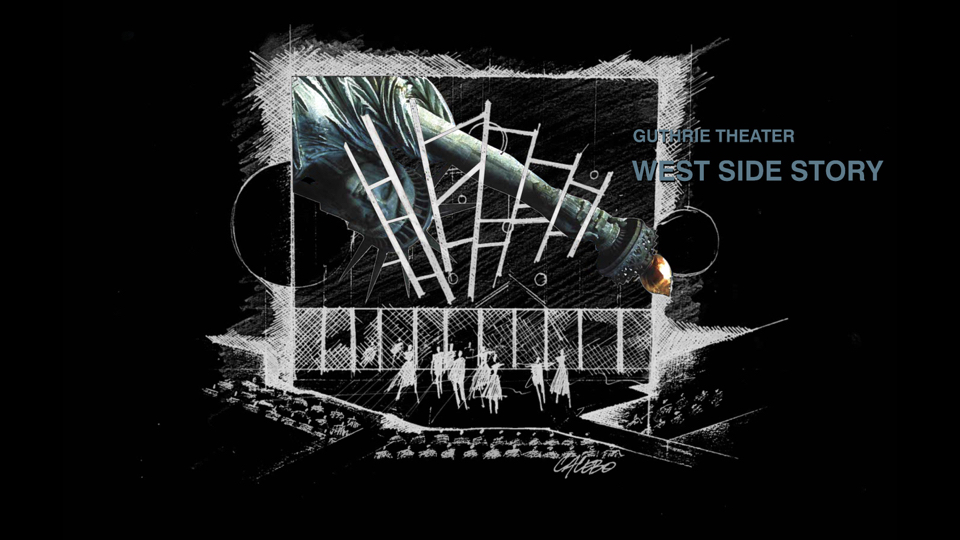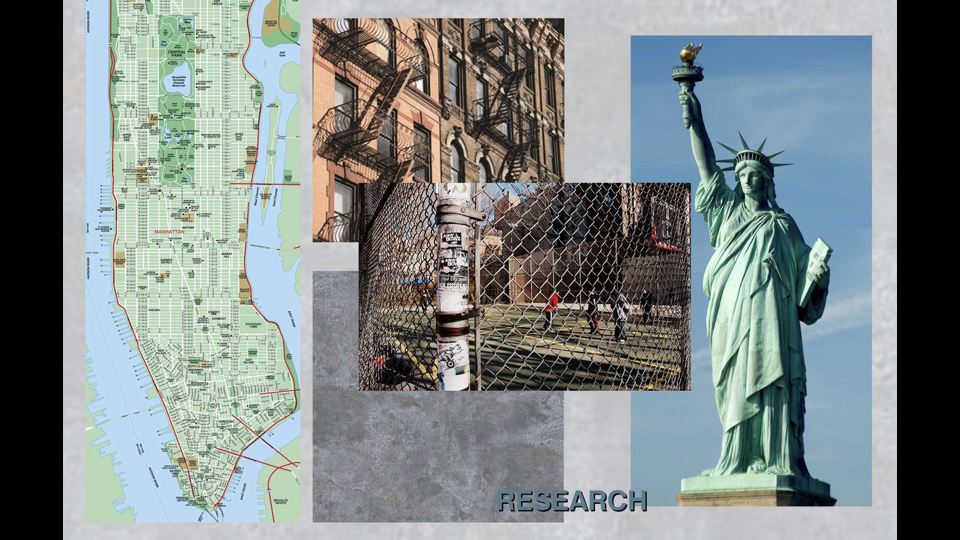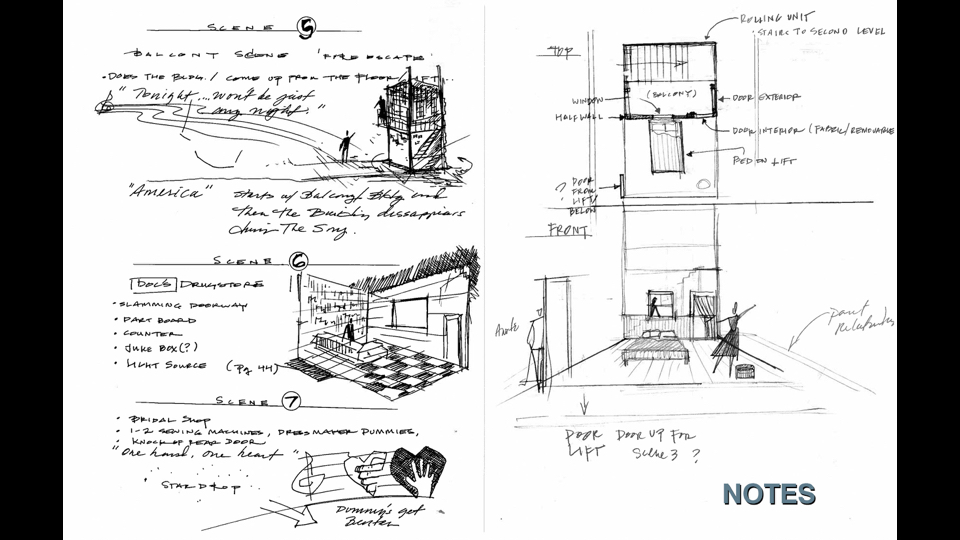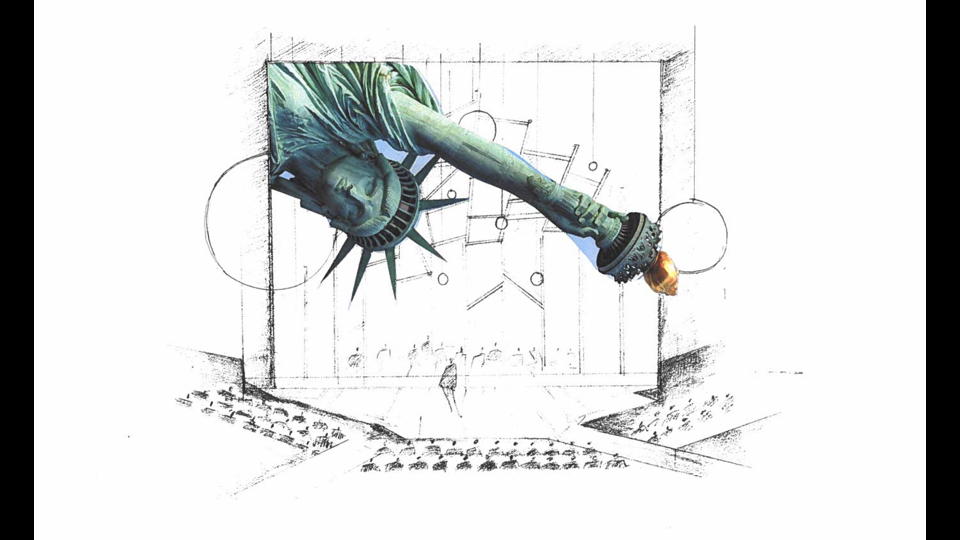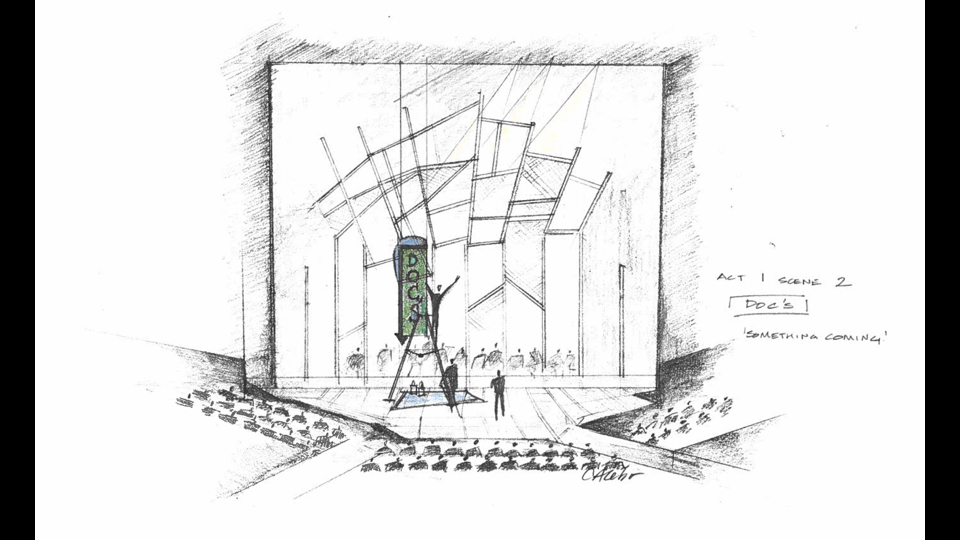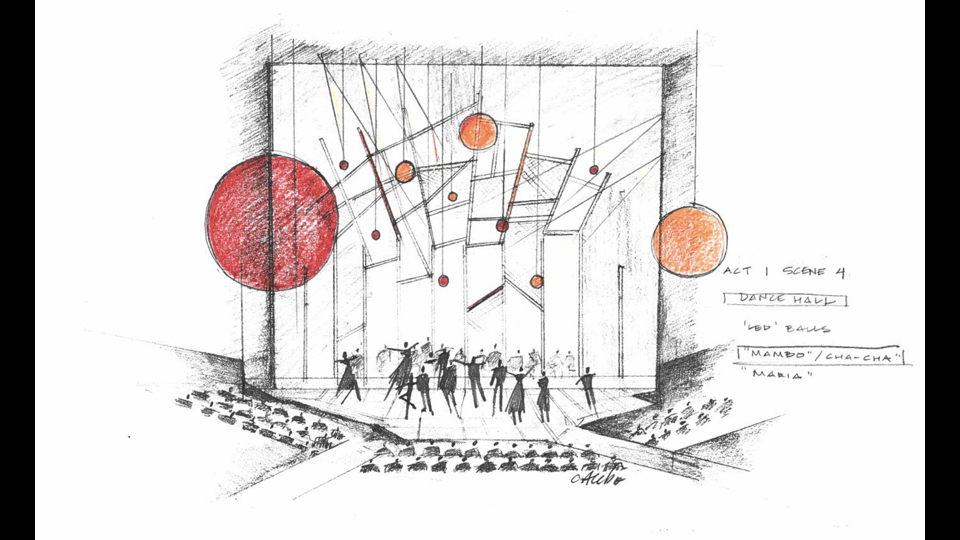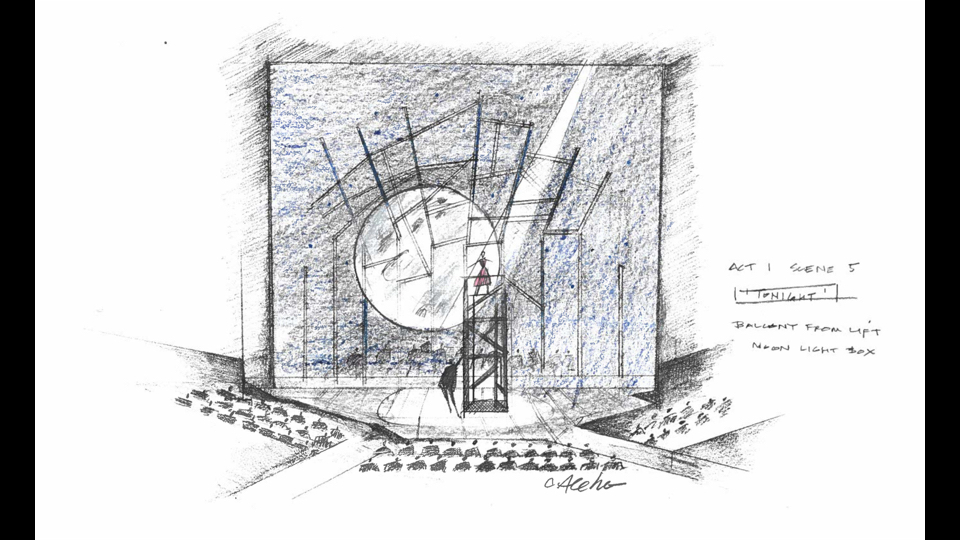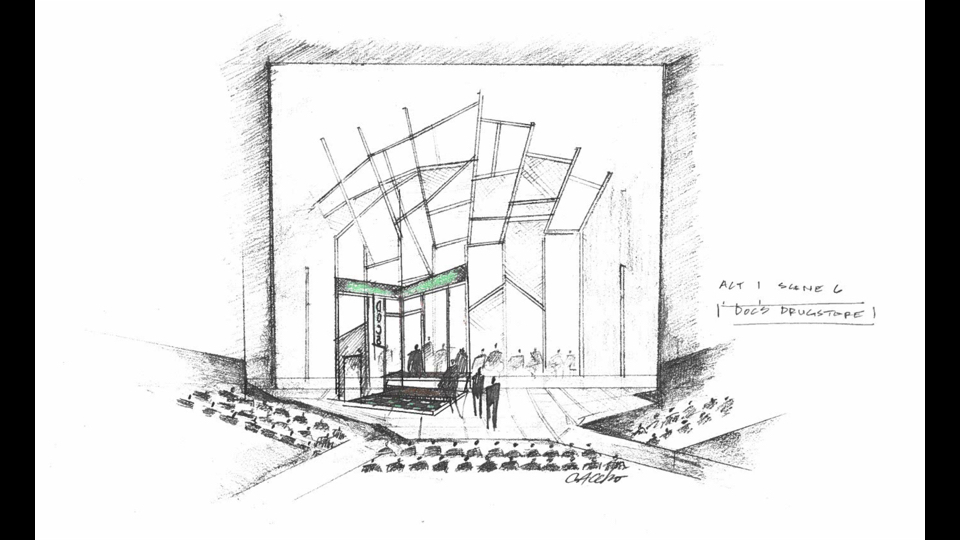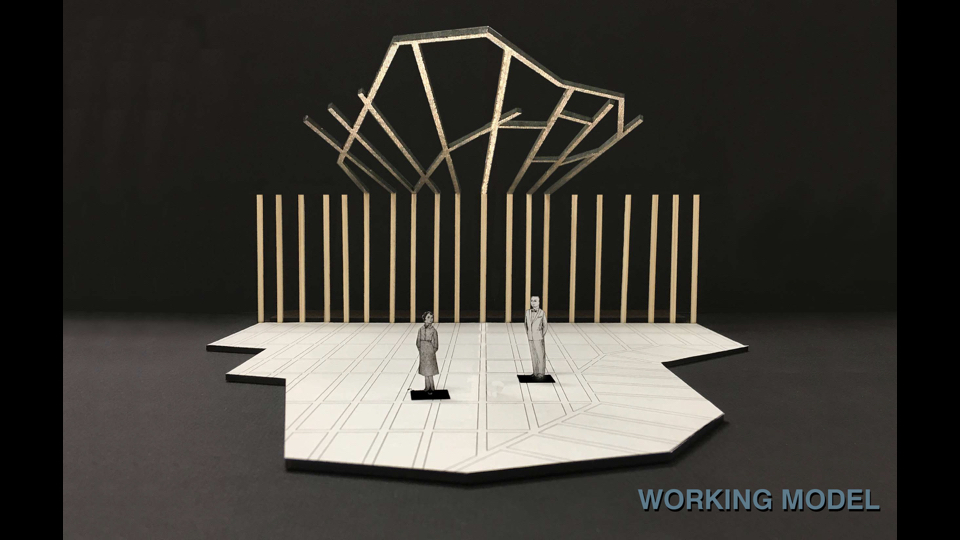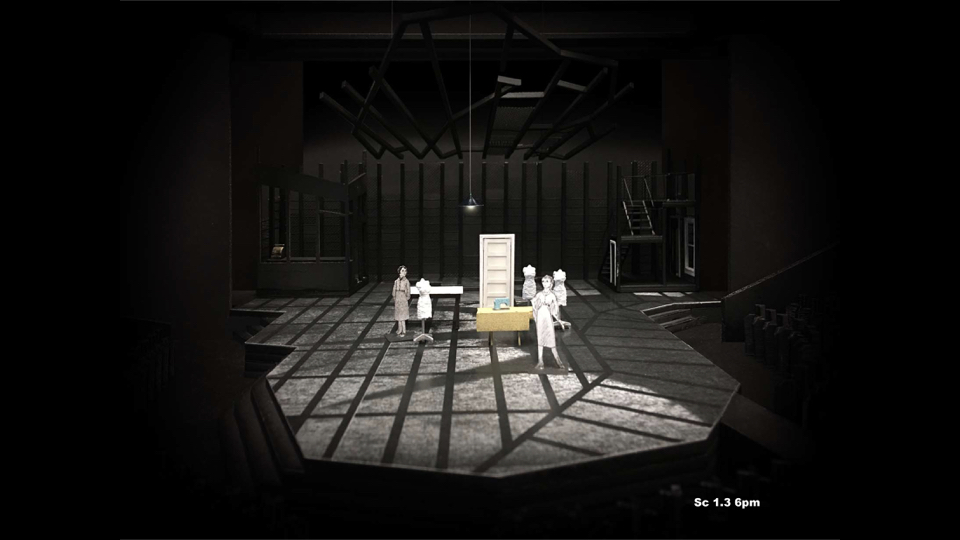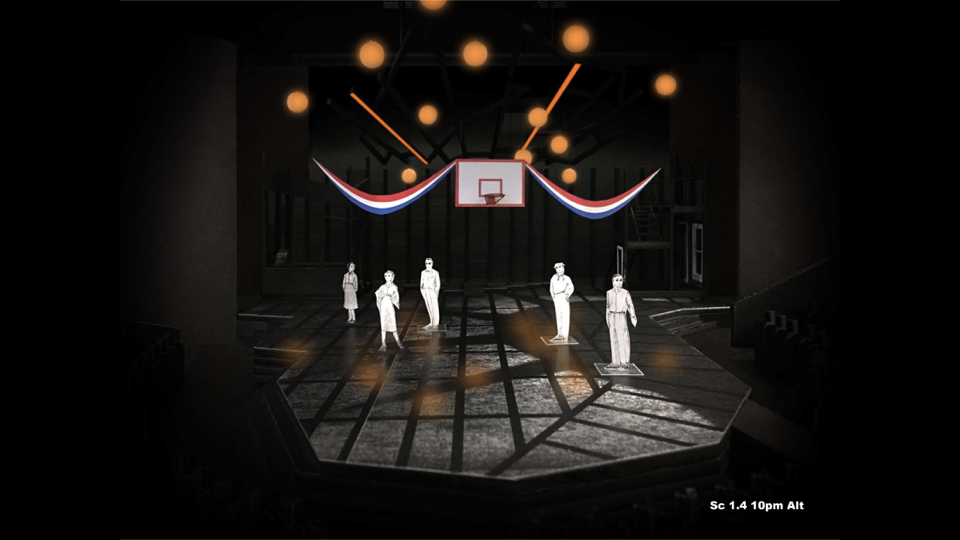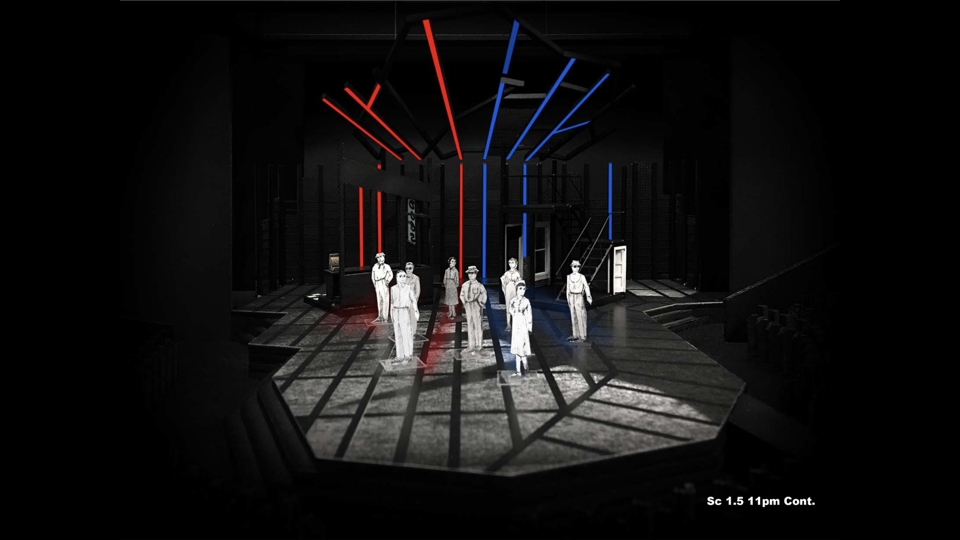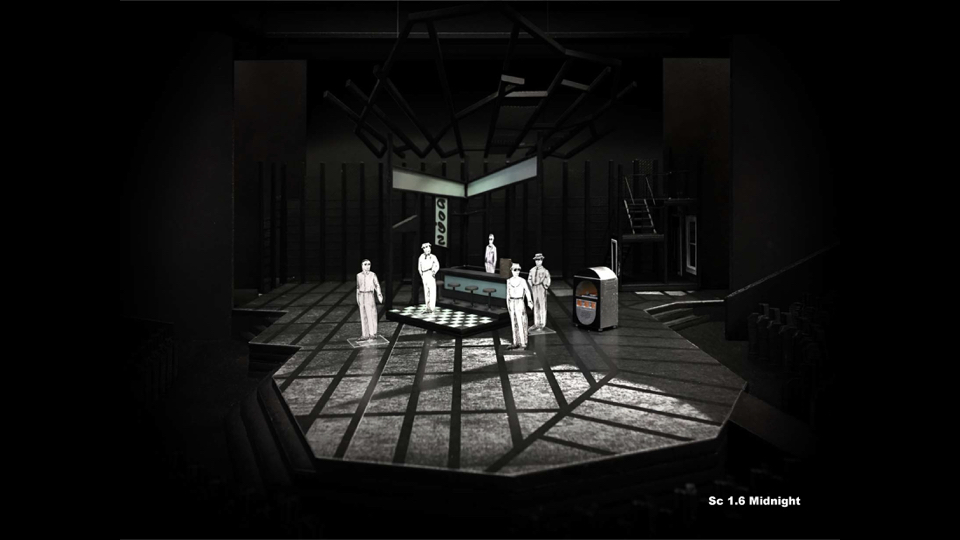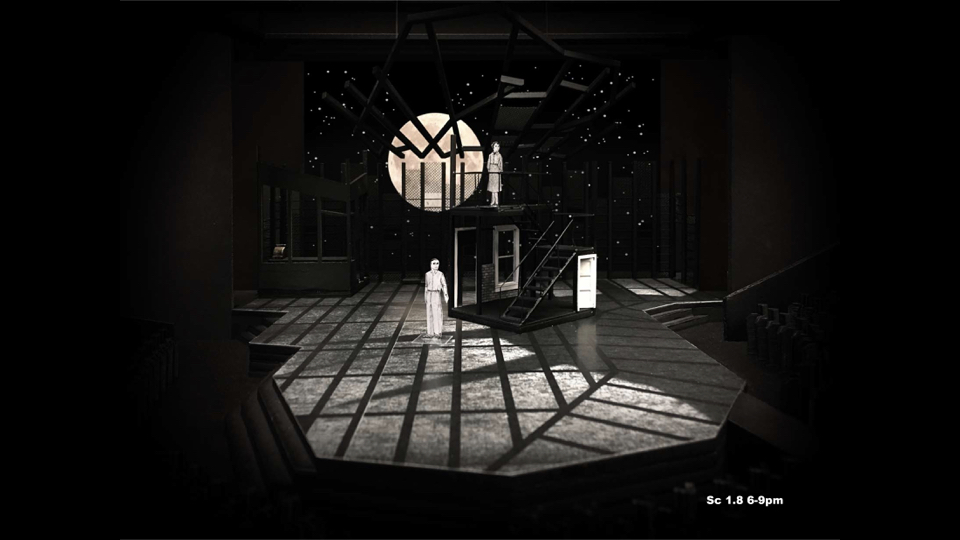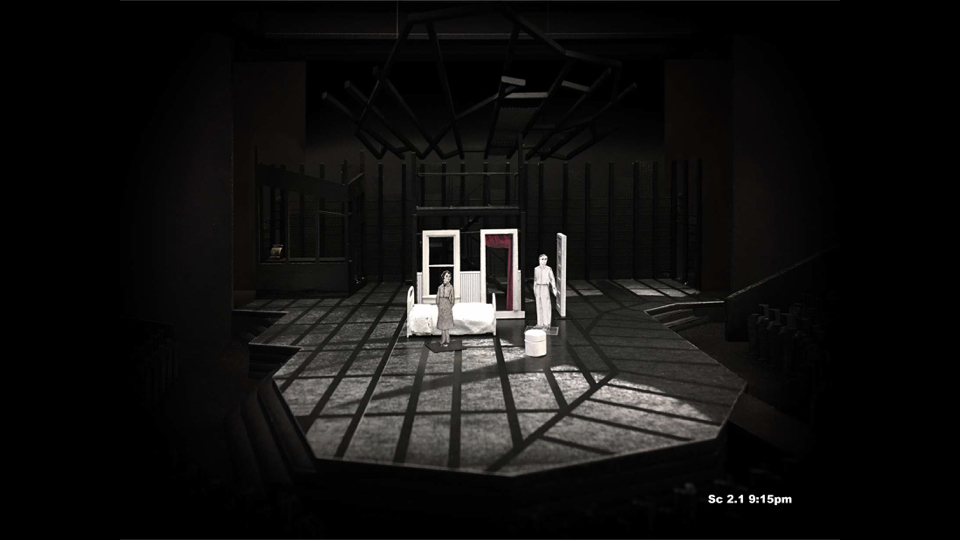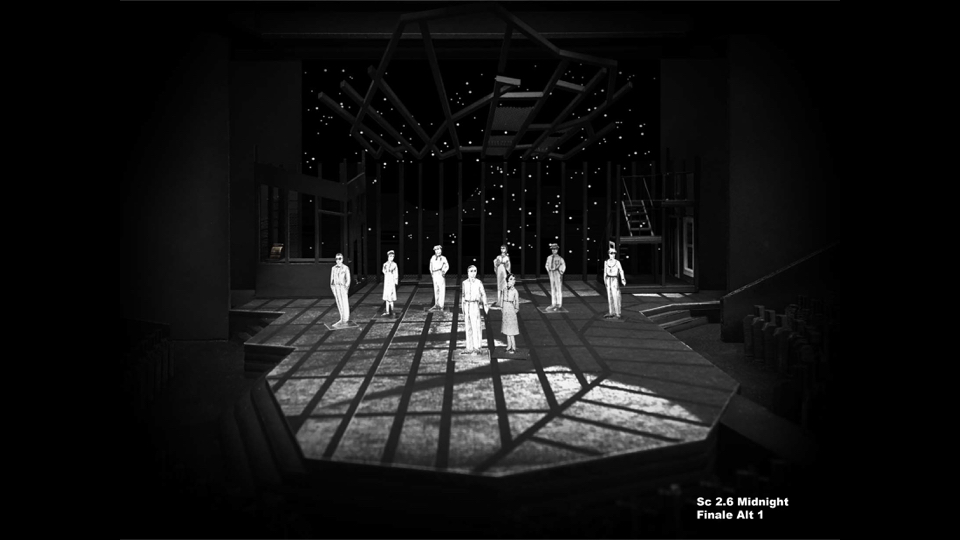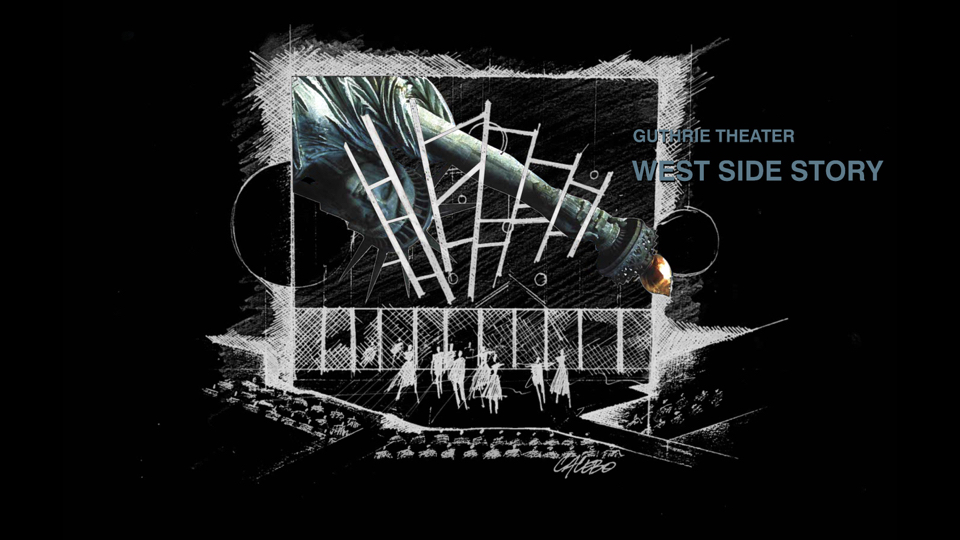 Case Study: West Side Story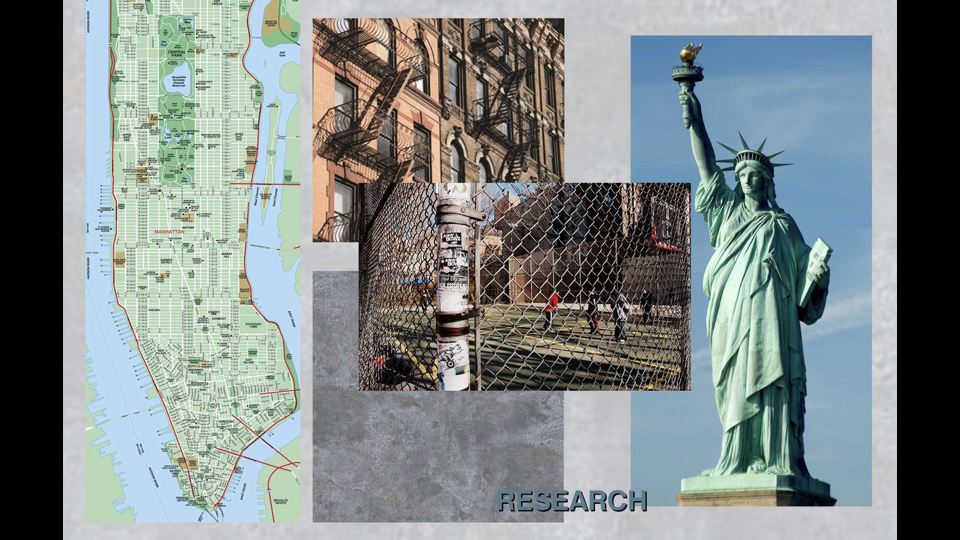 Research
Quick reference for research looking at NYC and images for the production.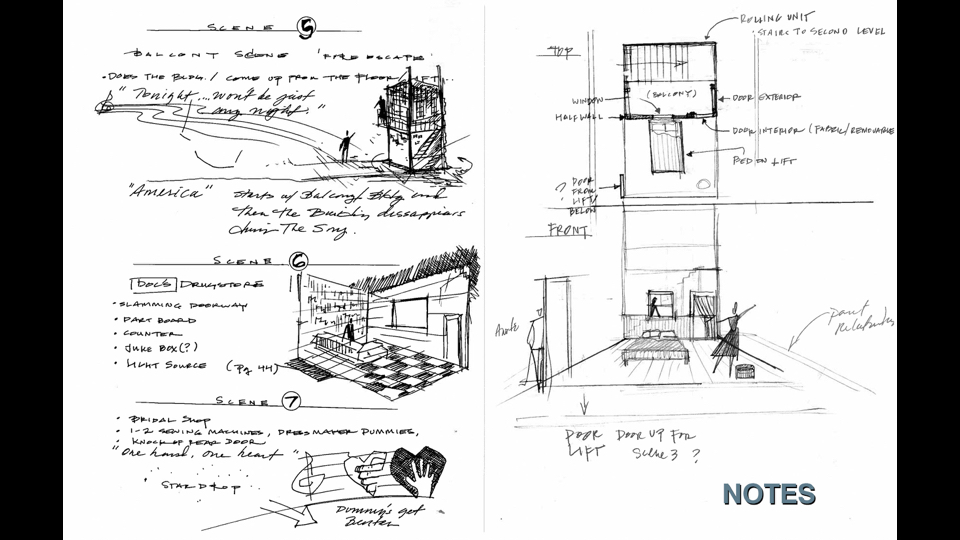 Notes and Sketches
Quick sketches and notes during our design meetings.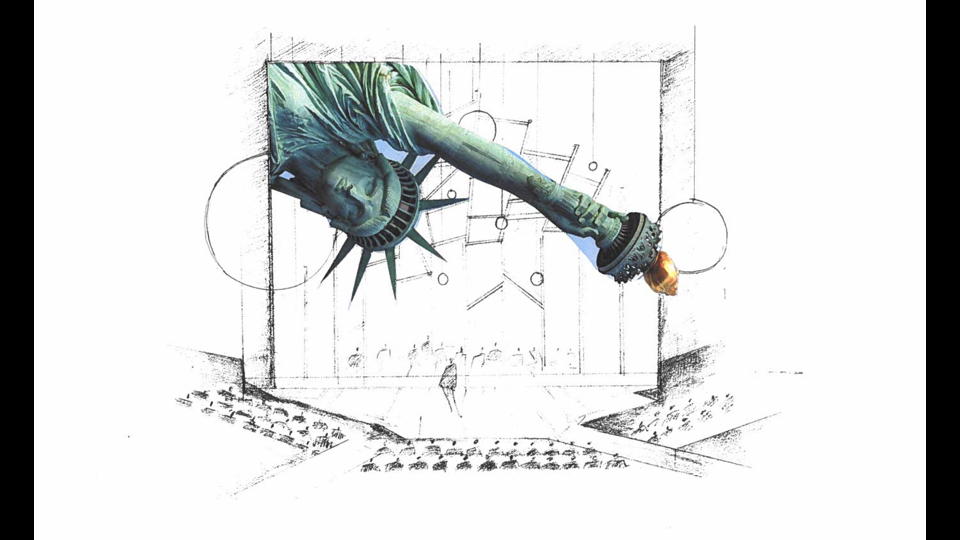 Storyboard Sketch 1
Preshow sketch with a sculptural Statue of Liberty.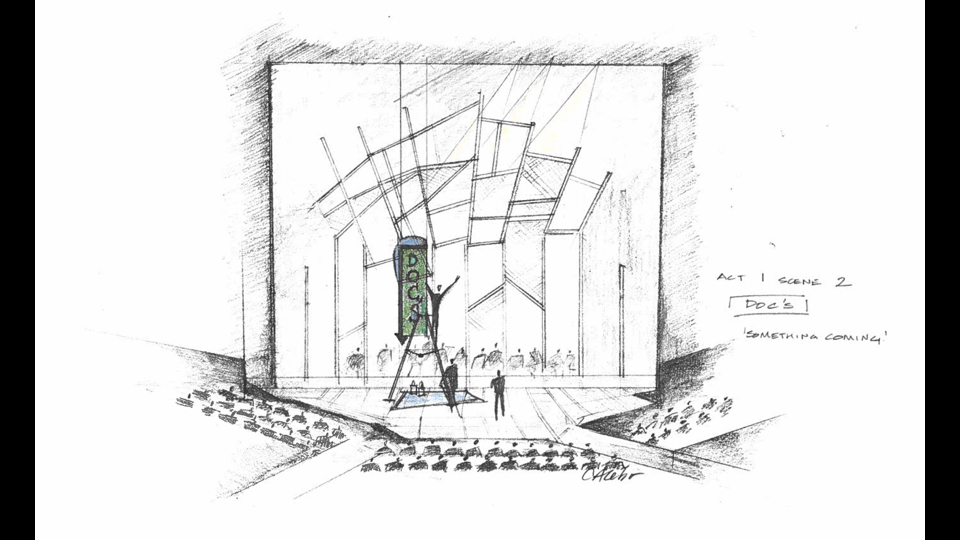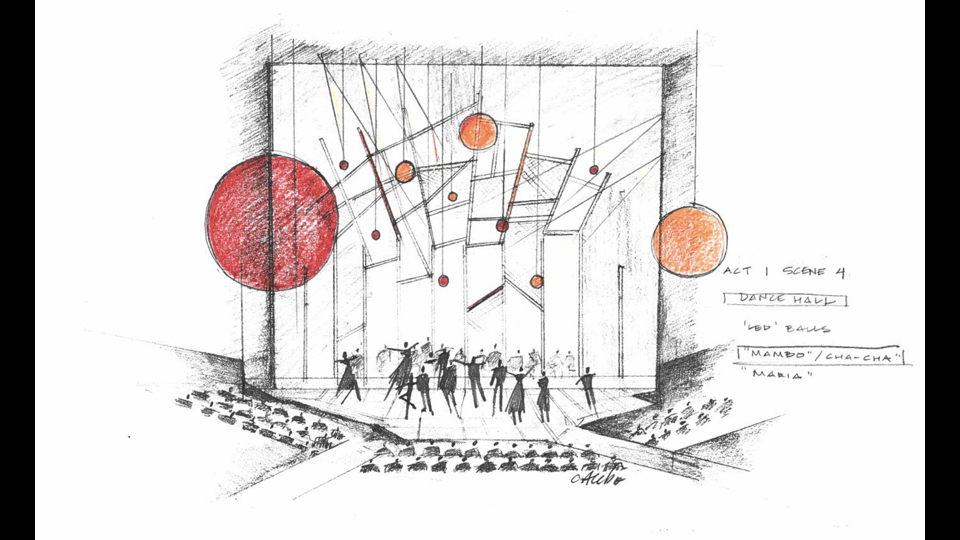 Storyboard Sketch 3
Dance at the gym with LED ball idea. "Mambo"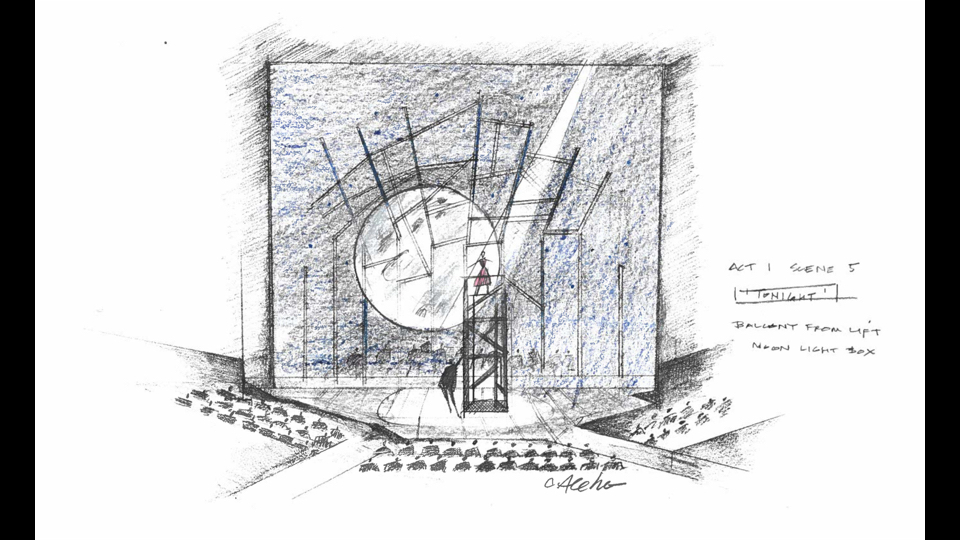 Storyboard Sketch 4
Moon lightbox and tenement building. "Tonight"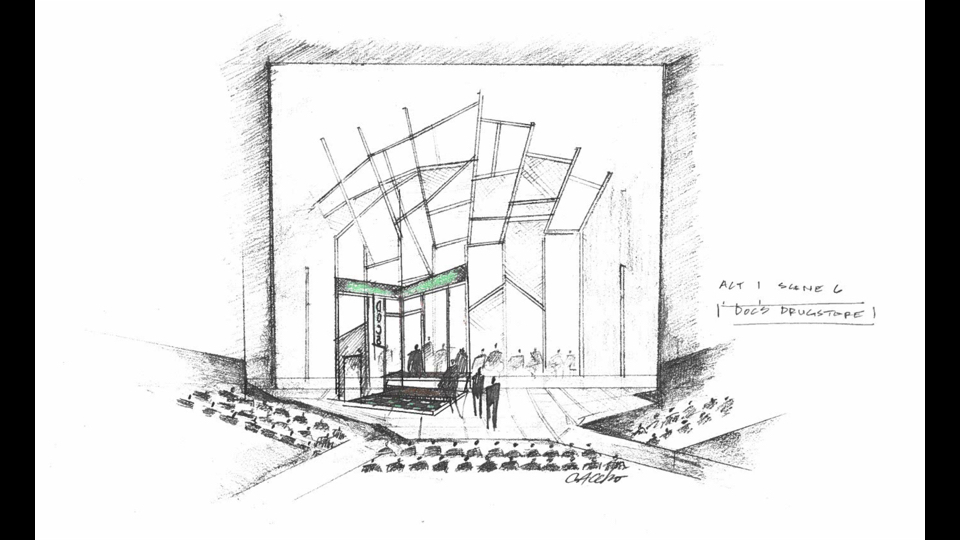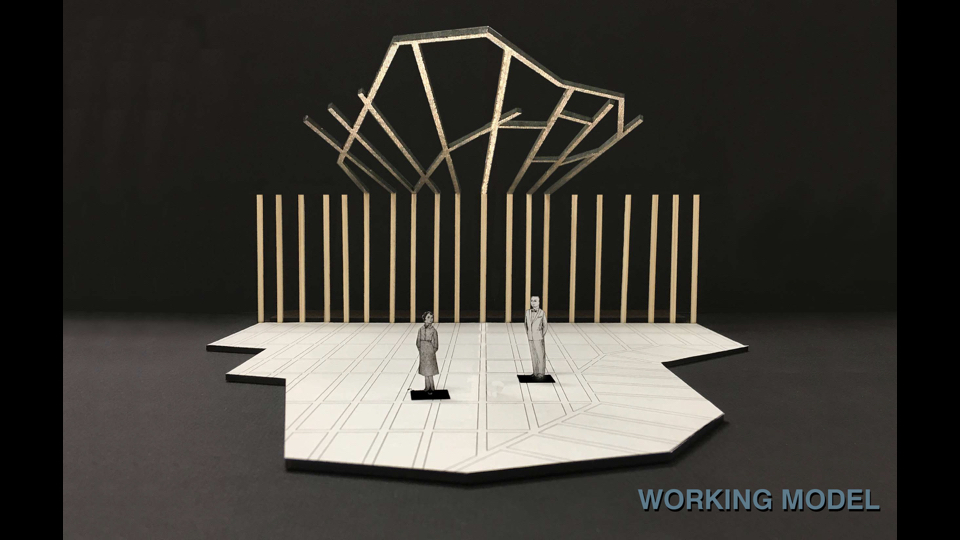 White Model
Balsa, foam core, paper, glue. Starting to look at the ideas in space.